Ganesha statue
is regarded as the God of peace, prosperity, and wealth. We frequently overlook the relevance of placing it in the proper location at home. Since the Ganesha statue is regarded as the protector, always worship him before embarking on a new effort in life. Most of us maintain
Ganesha idols
at home without even being sure of their precise location or placement.
Ganesha Statue Placement To Home
Right Direction
Lord Ganesha's idol will automatically change the spirits in the residence if it is placed in the northeast, north, or west direction. To avoid harmful energy from entering the house, one can place the idol in the living room. It will keep peace in the home if there is an idol in the living room. The study table is the most important location since he is the God of intelligence and will improve the ability to concentrate. The
Ganesha statue for the garden
is in a reasonable location and would be at or closer to the entrance, facing the visitor as they arrived.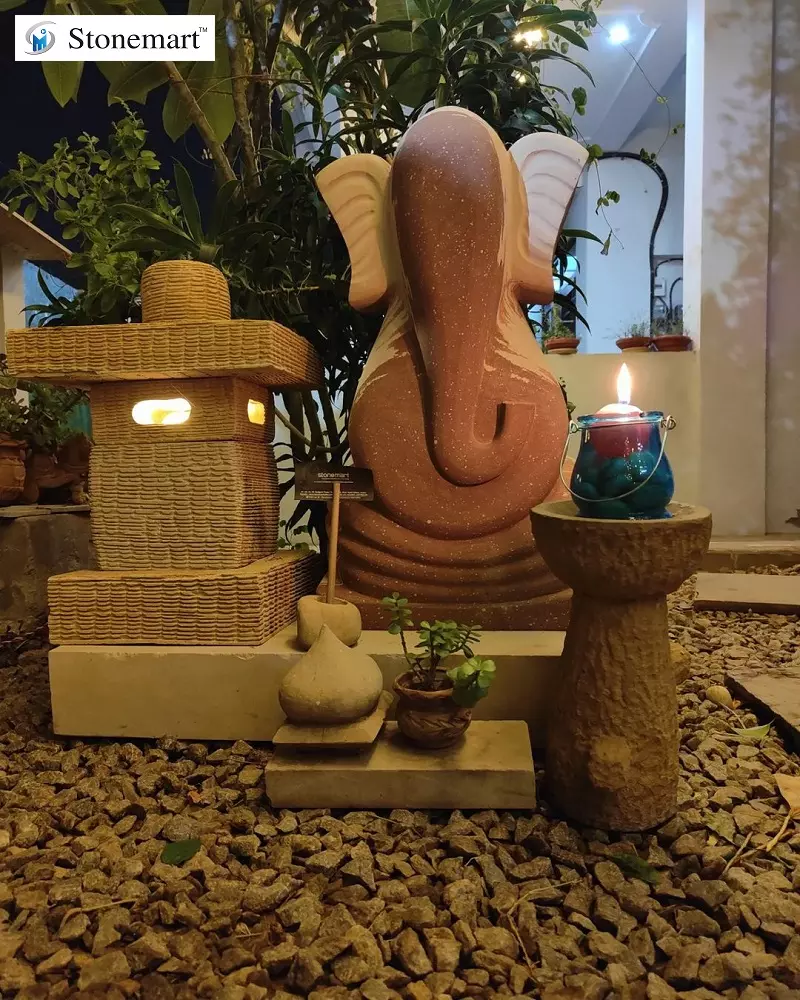 Number Of Ganesh Statues
It is advised to just have one
Ganesha statue for home
. While it is a matter of individual preference, according to Vastu, having just one
Ganesha murti
is always preferable. According to tradition, having two or more idols irritates Ridhi Sidhi and just diminishes their power.
Right Color
Ganesha sculptures
are available in many colors. Consider putting a sculpture of a
white Ganesha
in the home if you want pleasure, serenity, and success in life.
To inquire or to place an order, Call / WhatsApp +91-9413348979 or mail at info@stonemartindia.com
The Direction Of The Trunk Of Ganesha's Idol
In line with Vastu, the sitting Ganesha trunk should preferably be curved to the left. This positive impact and pleasure. Therefore, pay close attention to the trunk when searching for a beautiful idol to getting home. Since it symbolizes the strength of the sun and requires ritual worship, an idol with a trunk tipped to the right is difficult to satisfy.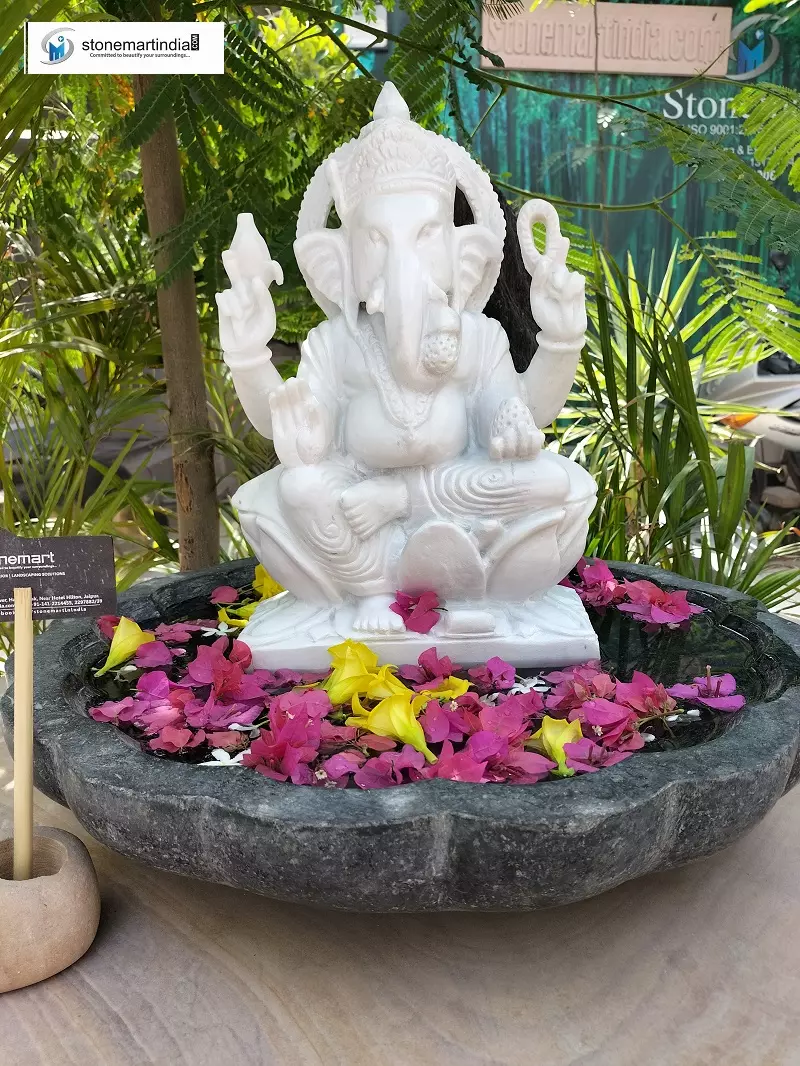 Posture Of Idol
There are 32 forms of
the Ganpati statue
. An idol of Ganesha in the lalitasana, or seated position, is suitable for worship inside the confines of the home. According to Vastu experts, the sitting Ganesha symbolizes a calm, controlled personality and creates a calm environment in the home. Ganesha in a reclining position represents riches, luxury, and comfort. Get a Ganesha in the reclined position if someone has some desire in life. A mouse acts as Lord Ganesh's vahan or chariot, and modak is his beloved pleasure. As a result, when choosing an idol for home, be sure to include a small mouse and a modak. The modak is an offering to the lord and his followers as well as prasadam, and the mouse is a representation of all-pervasiveness.
Types Of Idol
According to vaastu practitioners, having a statue of Ganesha sitting down symbolises a state of serenity and harmony inside the household. Lord Ganesha's idol will bring benefits and health, as well as inner calm and the elimination of obstacles to the home when it is placed properly.
Don'ts For Placing Ganpati At Home
Placing a Ganesha murti at the house is a move in the direction of success. Vastu Shastra's research highlights the necessity of having a Ganpati statue. A Ganesha idol placed in the proper location inspires a home with all kinds of happiness and energy. But be careful not to put the two idols in the same room. The good energy may be canceled as a result of this. Never buy a Ganesha statue with the trunk pointing to the right for decor purposes. This must keep in mind that the Ganesha statue's back does not face any other space when placed at the entrance. Such a course of action will diminish or eliminate the idol's influence. The Ganesha statue should never be placed next to other idols. Try to provide the Ganesha statue with its panel. Instead, be sure to provide adequate room for the idol among other collections. It is much advisable to maintain all idols spaced apart by at least an inch. It enhances the appearance but does not weaken the idols' capabilities. Never place the idol nearby washrooms, dirty places, disposable areas, and shoe racks. Do not place a statue without mahurat according to Vastu Shastra, it is good to place an idol according to mahurat to keep passivity.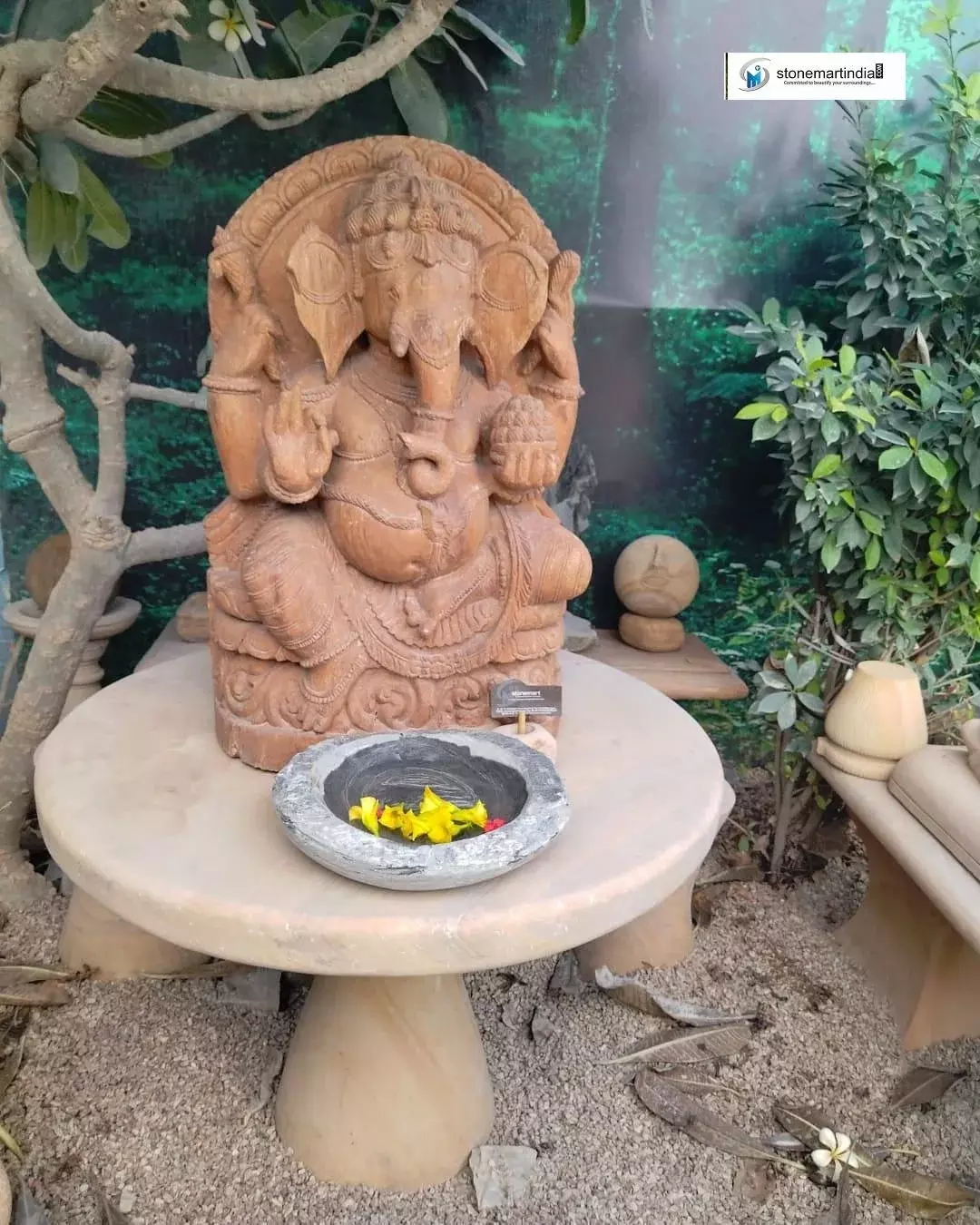 Stone And Marble Sculptures of Ganesha
Ganesh statues are made of stone, marble, and different granite to create a different style of the statue. These sculptures are used for both outdoor gardens and indoor and are highly durable. Both big-size marble and
stone sculptures of Ganesha
are preferable and durable. Marble Statue is a hand-carved, one-of-a-kind piece of white marble that is ideal for any garden, home, or temple in any weather—hot, cold, or rainy.
To inquire or to place an order, Call / WhatsApp +91-9413348979 or mail at info@stonemartindia.com
Stonemart™ Ganesha Statue
Ganesha statues are crafted in different sizes and practically all types of stones. From
Stonemart™
anyone can
buy and order online Ganesh statues
for their home, garden, and temple. They have a variety of
marble Ganesha statue
s,
granite Ganesha statues,
and
stone Ganesha statues
in different sizes. They have
2 feet Ganesha sculpture
,
3 feet Ganesha statue
and more
.
They have
hand-crafted white marble, sandstone, and granite Ganesha statues
for both home and garden. There are skilled murtikars at Stonemart™ who specialize in meticulous carving and are the best in both modern and traditional forms for creating
stone and marble Ganesha sculptures.
Buy online
Ganesha statue in India
from Stonemart™.