Explore your Interior and Exterior Decor Dreams in Delhi with the Most Acclaimed League of Natural Stone Products Online
The national capital of Delhi is popular worldwide due to numerous reasons. The dynamic decor styles and demands of Delhiites is something that surely make them distinctive and unique.
Are you Living in dust-ridden, noisily annoying, and pollution-heavy city of Delhi? Well, the words might sound offensive to any Delhiite, but that is the harsh reality of the contemporary lifestyle in the national capital. We reside in an environment that is filled with noise, dust and polluted air and always come across physical and mental health challenges including asthma, hearing problem and not to mention, mental stress.
Yes, we all can make bits and pieces of contribution to bring the change in our overall space of environment, but it would always take a considerable amount of time to change the overall scheme of things. Yet, there are certain ways by which we can introduce a positive change to our lives while residing in Delhi, at least in the premises where we reside or frequently travel. The most pertinent idea is to bring home or the place of work authentic range of
natural stone decor interior
and exterior items. But wait, how decor products made from natural stone can bring a positive and healthy change to our overall lifestyle? Well, it all depends on the type of
natural decor product online
that you would prefer to order in Delhi.
There is a wide range of options available in the form of products such as
Buddha stone statues
to inspire regular meditation to promote health to the
designer
stone planters
to fill your surroundings with lush-green plants. Indeed, there are also options from
natural stone fountains
and
water landscaping features
to maintain the humidity and PH balance in the atmosphere to
natural stone birdbath
to bring you closer to the components of Nature. If in a city like Delhi or NCR, where cacophony and impure air is prevalent, it is obvious that one can always feel anxious while stepping into the home or the office.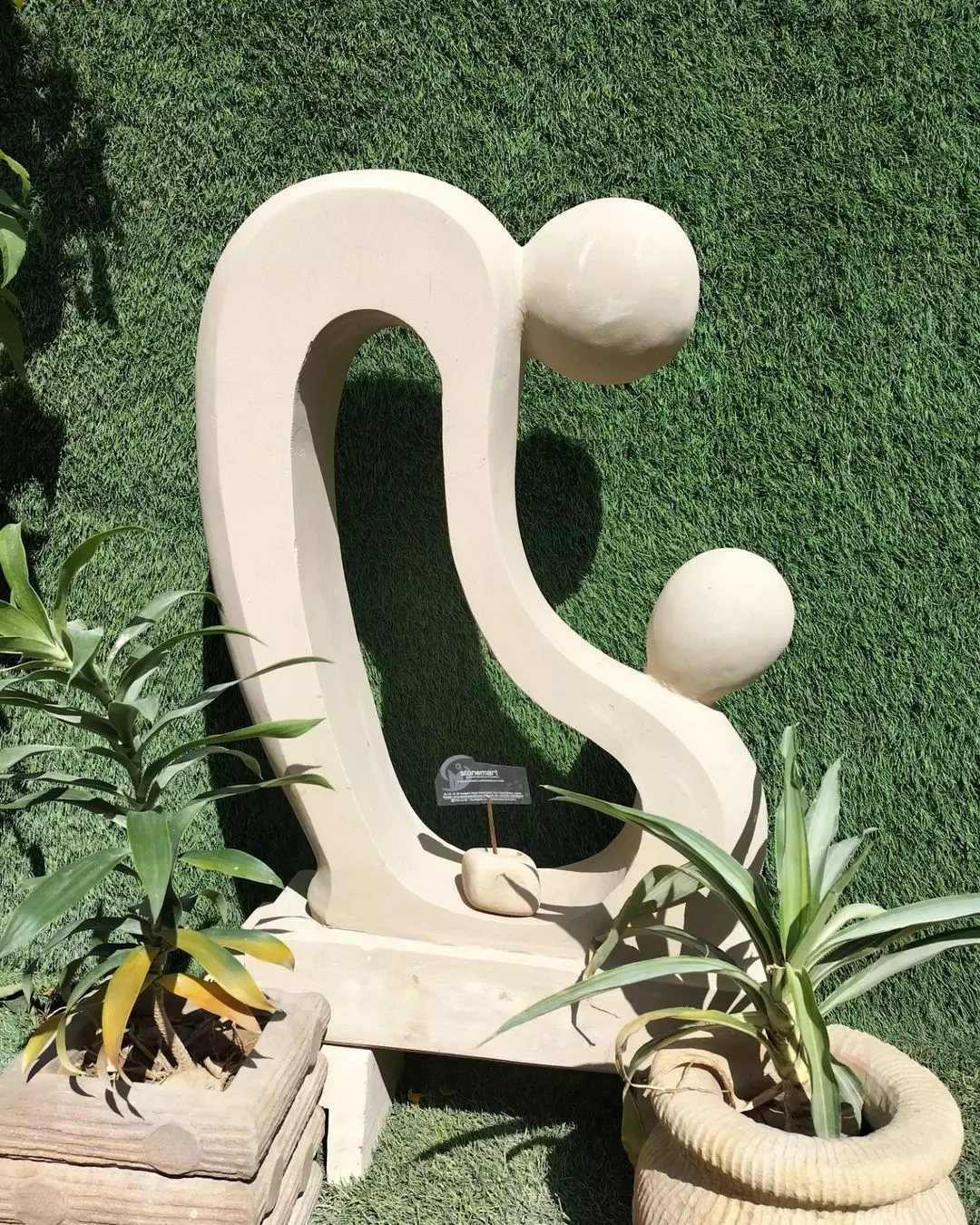 How the Finest Collection of Interior and Exterior Decor at Stonemart™ can Offer you the Solution?
We at Stonemart India offer both modest and luxury interior and
exterior decor
options to the residents in Delhi/ NCR. Yes, for the last 13 years, we have passionately followed our concept of building relaxing and aesthetically pleasing decor products for your prescribed spaces in different parts of Delhi. The following are some of the prominent products that you can access from us online with premium quality and cheap price -

Buddha Statues:
The
stone statues of Buddha online
are extremely popular amongst the residents of Delhi/ NCR. Apart from fulfilling their decor needs, these statues are popularly used for meditative practises to recuperate and rejuvenate from daily hustle bustle of the metro life. Available in different heights and sizes, our Buddha products are delivered in Delhi in the form of
Sarnath Buddha, Buddha life-cycle statues, Bamiyan Buddhas, dhyana mudra statue, bhumisparsha mudra statue, abhaya mudra statue, varada mudra statue, dharmachakra mudra statue, vitarka mudra statue
, etc. to match your meditative, decor and
Vaastu
needs. Some of the common statue sizes feature in 1 foot or 1.5 feet height, along with
Buddha statue 2 feet high
,
3 feet high Buddha statue online
,
4 feet high Buddha statue online
as well as
5 feet high Buddha statue online.
Do you have a preference to a different shape and size? Get it customised on priority as per your requirements by confirming the order now.

Stone Fountains:
The flow of fountain water inside is known to maintain the PH value of the room as well as known to be a highly reliable stressbuster. It is a perfect choice for rooms, terraces, gardens as well as verandas. Some of the most popular products ordered in Delhi/ NCR classified in this category, include
urli fountain
,
Buddha fountains,
Ganesh statue with fountain
,
diya fountains
,
ball fountains
,
designer fountains
,
panel fountains
,
mushroom fountains
, modern art fountain, tabletop fountains,
4-tier grandessa fountain, 3-tier grandessa fountain, 2-tier grandessa fountain,
and even
fountains with birdbaths
to add more value to the purchased order.

Bird Baths:
We occasionally observe a seldom visit from birds in the urban outfits of Delhi/ NCR region. Giving a reason to them to visit your place can always add a serene sense of natural tranquillity. Visit our page to give order for natural stone
rock birdbath
,
rainbow
sandstone birdbath
,
beige carved birdbath
,
Kandla Grey sandstone birdbath,
Mint sandstone birdbath
, and
bird feeder
and transform your exterior with a splendid advent of the tiny feathered guests of Nature.

Hindu God Statues:
Your reason to order
Hindu Gods stone statues
from our online store could be one or many. Irrespective of the fact, whether you are ordering
Ganesh statue
,
Shiva statue
,
Narayan statue, Natraj statue,
Saraswati statue,
or
Lakshmi statue,
it would not only bless you wish benevolence, but also make you feel an aura of positivity while reaching the entrance of your office or home.

Stone Planters:
Staying closer to the nature is extremely essential to stay safe and healthy in a city like Delhi that demands a callous lifestyle. The cultivation of plants is a better idea and placing them in
planters made of stones
offering exquisite designs and durability is even better.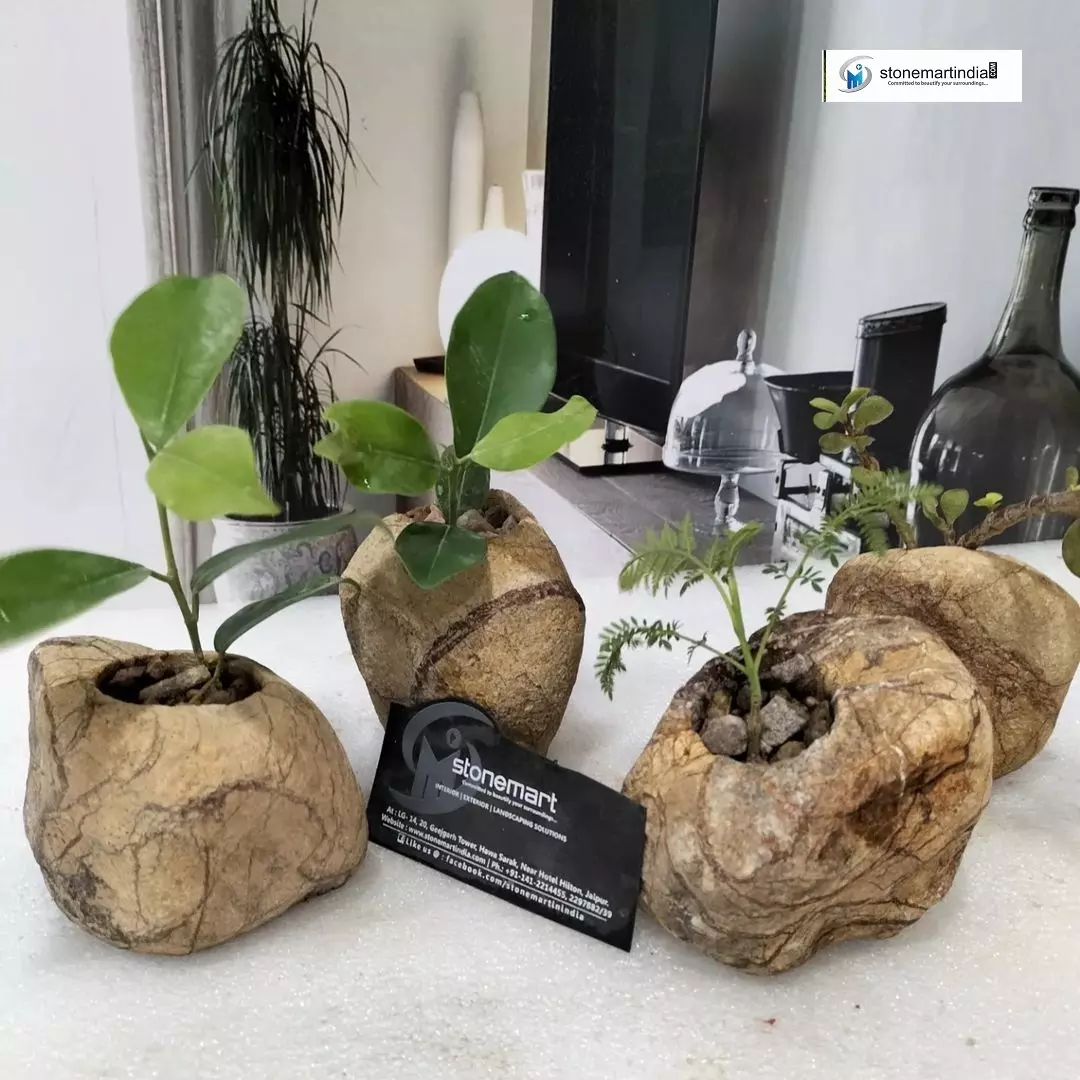 Stone Urlis:
The
designer urlis
are extremely popular amongst the
online decor orders in Delhi
frequently received by us at
Stonemart™
. Here, you can have a direct access to the finest collection of
urli fountain for garden and home
,
stone urli
,
rock urli
,
birdbath urli
,
rainbow sandstone urli, mind sandstone urli, Kandla Grey sandstone urli, beige carved urli,
etc.

Bali Stone Sculptures:
Nothing could inspire you more towards fitness than the
designer stone statues
resembling the iconic yoga poses. The Bali stone sculptures are carved out of original natural Balinese stones to fulfil all your spiritual meditative goals in 100% authentic sense.

Pebble Landscaping:
Landscaping the sidewalks and pavements with common and colourful pebbles is one of the latest trends followed by the residents in Delhi. Contact our product experts now and get free consultation to find about the most perfect product to ideally suit your landscaping requirements.

Water Landscaping Features:
With latest technology and innovative decor ideas, there is no component of nature that cannot be re-created to articulate your domestic landscape. We showcase some of the most popular and adored water landscaping features on our page that can be confirmed for order and delivered in just a matter of a click!

Stone Gazebos:
Find the widest range of
stone gazebos online
to order only at Stonemart India. Have you found a desired design somewhere and would get like to get it prepared from best of the sculptors in India? Get your favourite idea customised from our in-house artisans on a special request now!

Wall Stones and Panels:
Our walls reflect the standard of lives that we persuade. The premium quality of
wall decor stones
and panels can significantly take the mark of opulence at your premises to a whole new level. At Stonemart India, apart from sandstone and marble designer stones for wall and decently to extensively carved artistic mural panels, we have something special for the walls of each home type.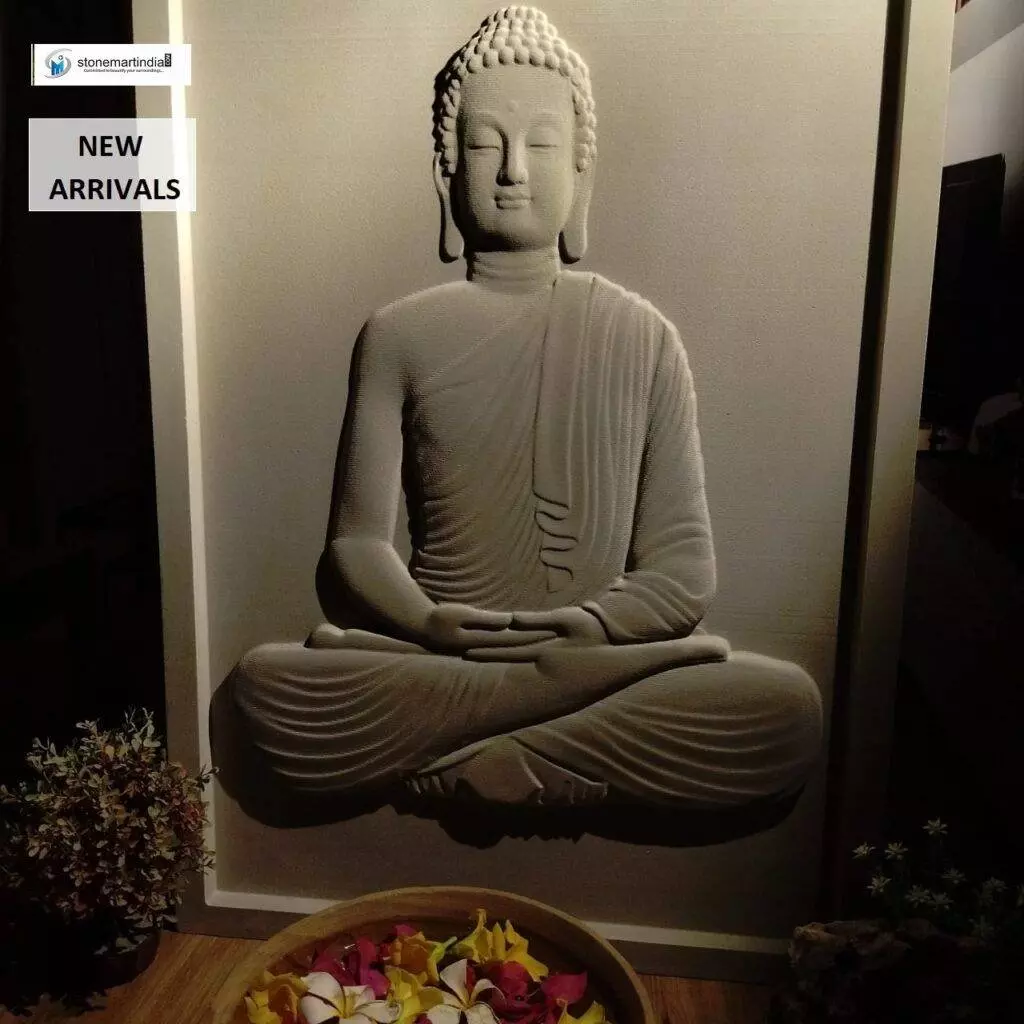 Stone Signage:
It is an undeniable fact that your name is something that define your status and prestige. How about engraving the same on a premium
signage stone
that thoroughly deserves your name? Choose the type of signage that impresses you the most and get your name the landmark which defines your brand.
Additionally, we also offer the premium products to enrich your needs related to miscellaneous decor, including stone benches, stone lamps, pathways, and palisades, etc.

Why Natural Stone Decor Products from Stonemart™ are Extremely Popular Amongst Delhiites Since 2009?
The following are some of the distinguishing features of our online outlet due to which we have a significant clientele (and still thriving) in the national capital for the last one decade -
Global Standards of Quality: For the last 13 years since its inception online, Stonemart India has always been the flag-bearer of decisive, unmatched quality. That is why, the Delhiites always get their expectations matched with the products of international standards which they always deserve.
Customised Orders: Do you have any special preference to alter the conventional product order? Let our service representative know about your requirements, get in touch with our most diligent and courteous support team now!
Simple Installation: All the components of each order can easily be assembled and made into a ready to use product. All our products are extremely user friendly and holistic and can be prepared for usage without even presence of a specialist.
100% Natural, No Impurities: All our natural stone products online are carved out of genuine raw material with no impurities whatsoever. Forget cheap imports made from wood, plastic, resin or ceramic, the best deals in naturally heavy, robust stone materials are deserving your attention right now.
Supporting Native Artisans: Whether you are ordering home decor products or garden decor products, it helps countless number of native artisans of Indian origin to attain dignity, recognition, and livelihood. We encourage the participation of lesser known but the most gifted sculptors and artisans of India over the world dais. Our preference to work with such artisans and ensure that all the orders delivered from Stonemart India within the periphery of Delhi/ NCR are made as per the 'Vocal for Local' initiative by these gifted sons of soil.
Secured Delivery: Get the order delivered to any part of Delhi/ NCR in the most secured sense in a reliable wooden crate with an additional layer of bubble wrap to ensure better safety at the time of transportation. So yes, right from the confirmation of the order to the delivery of the final product at your doorstep, your ordered product is in safe hands.
Bringing overall change to the peculiar lifestyle of Delhi/ NCR is not something that can be achieved at the individual level. One can find it to be a side-effect of rapid urbanization and population disaster. But we can always put up our individual contributions by staying closer to the nature with
natural stone products
including spiritual statues, water fountains, birdbaths, and designer planters.
So, what are you still pondering about? Get you product order confirmed online from our official product page and get the order delivered in any part of Delhi/ NCR with optimal quality and smartest logistical support you will ever come across.